Sure, you've done all the hard stuff, figured out all the cool (and necessary) things you need for your new ambulance. But everyone knows that designing your graphics and color scheme is the best part of the build process. Let's take a look at what goes into making your unit sing.
Thank You, Technology!
One upon a time you were pretty much limited to a few different typefaces or fonts and a handful of colors to choose from. Anything beyond a simple beltline stripe usually had to be painted, and even then the ability to work out precise masking for special designs was laborious. Omaha Orange and Highway Gothic C, how exciting!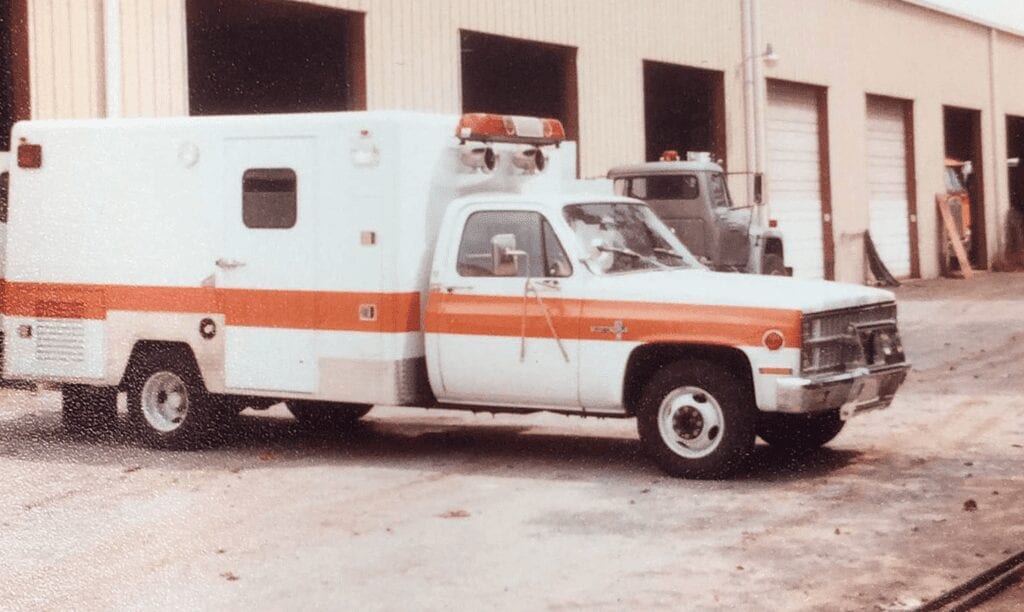 Thanks to the advent of desktop computing and automation, a new breed of software programs and plotting cutters opened the doors to more imaginative design. Frazer started handling graphics in-house about 15 years ago as a way to provide our customers a turnkey product. Plus we knew if we were in charge of the process it would be handled with the same care and quality as the overall vehicle.
Moving On Up
A few years in to our graphical journey, we added a printer to our arsenal and allowing our customers to do things with graphics they hadn't had the chance to in the past. And if you've noticed the changes in graphics packages over time, you'll see the effect increased capabilities have in unlocking imagination.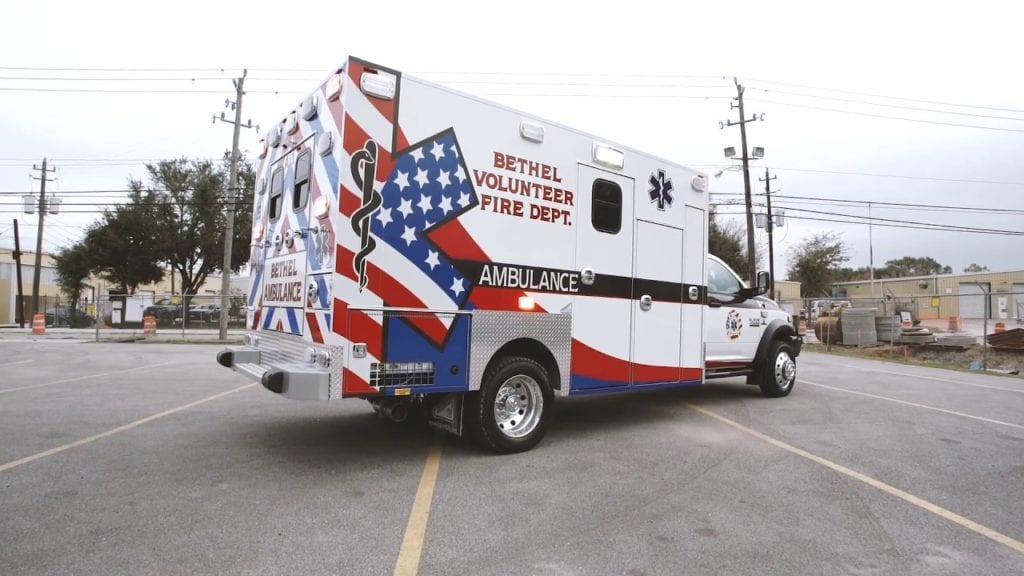 We're currently working with some companies that have advanced printing capabilities as well as looking into some new equipment that will let us take advantage of those things in-house.
Nothing But The Best Graphics
If you choose to have Frazer complete the graphics on your new rig, rest assured you will be getting the best materials the industry has to offer. We use 3M 680 reflective roll material for beltline striping, and we use the same 680 reflective sheet material for all of our cut graphics. And it comes with a 5 year warranty!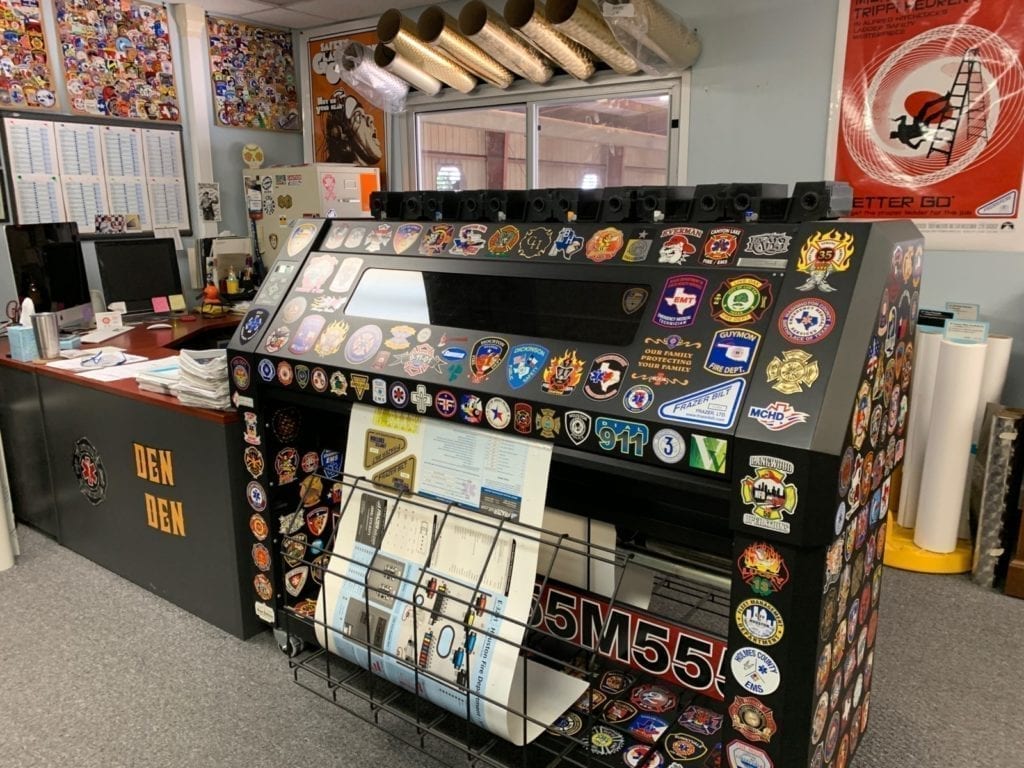 We also have access to a wide variety of non-reflective sheeting for any custom designs you might want. Many of our customers utilize 3M Diamond Grade consipcuity sheeting on the rear wall of their modules. We offer that upgrade in a number of different color combinations to maintain consistency with the rest of your design. Our thermal printer/cutter is perfect for custom stars of life, department shields, station logos, and more.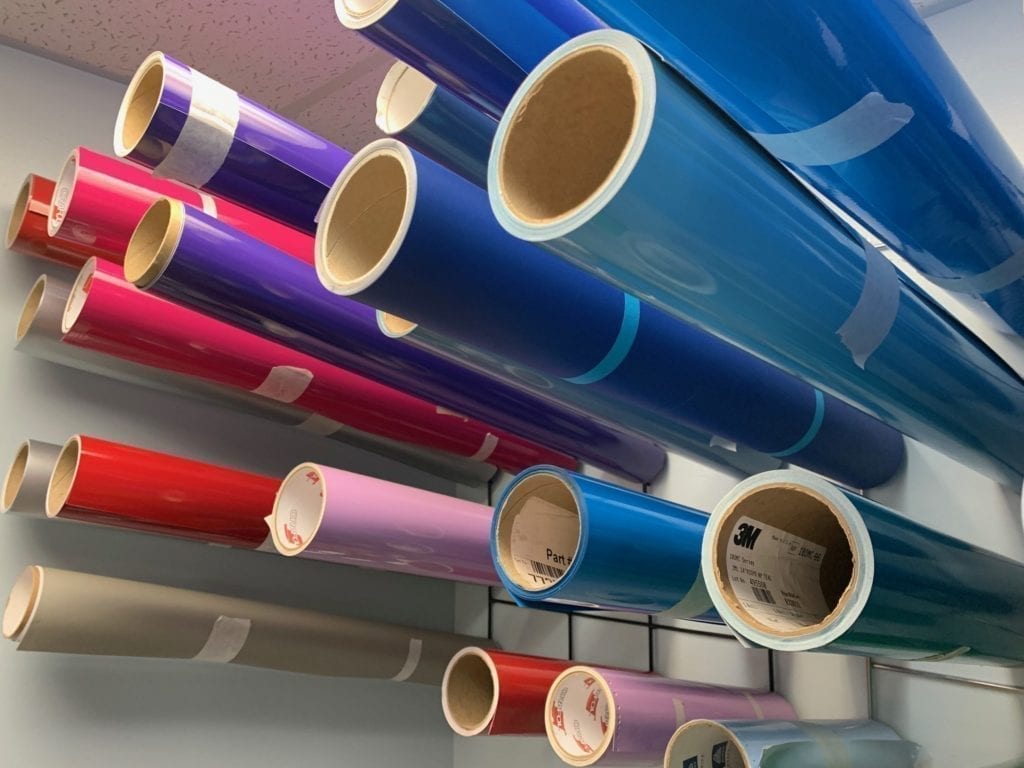 Teamwork
10 year Frazer veteran, Darren Mayo, can take almost any image you want and convert it into a printable version suitable for your vehicle. And, as he likes to note, we always put it on Sticky Side Down.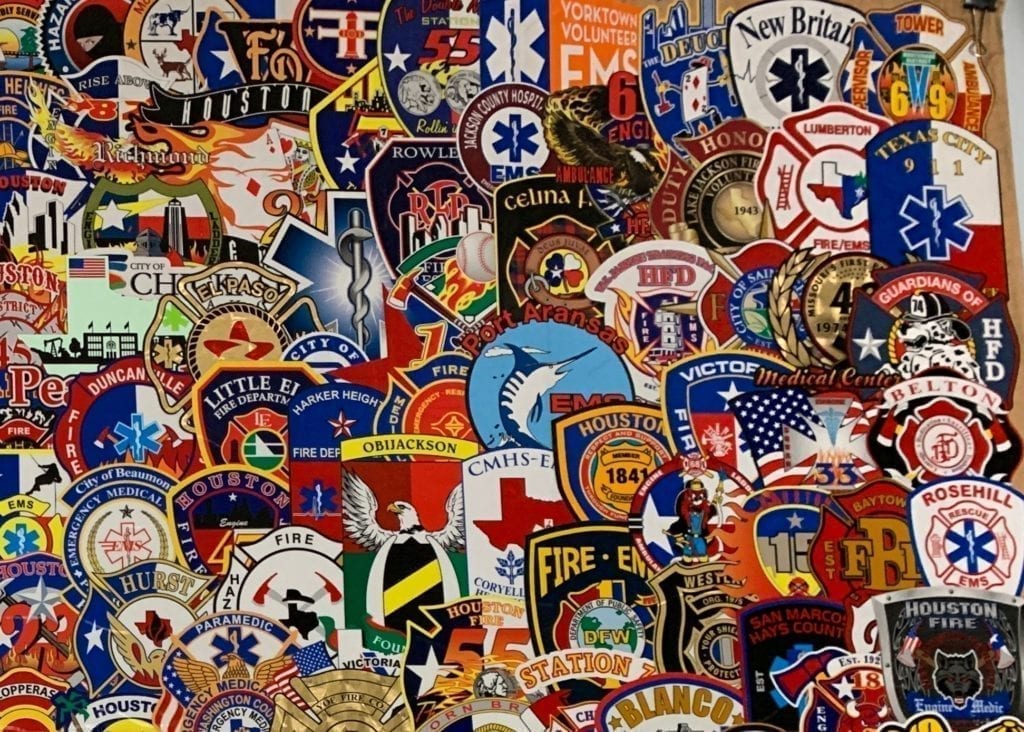 Melissa Boyce has been with us for over a year and will be the point person to work with if you're looking for some ideas on how to update your look. She has been in the graphic design industry for many years and does a great job taking your ideas from imagination to reality.
Once completed, if you want the design files, no problem, and no charge. We understand that many of our customers like to work with graphics pros in their area and we're happy to help. Before you contract with someone, it's a good idea to find out if they'll give you your files or if you'll have to pay to get them.
Our experienced team of in-house installers, led by 14 year vet Elton D'Agrella, will apply the completed graphics with care and quality. They know that's the first thing you'll see on delivery day and they do not want to disappoint.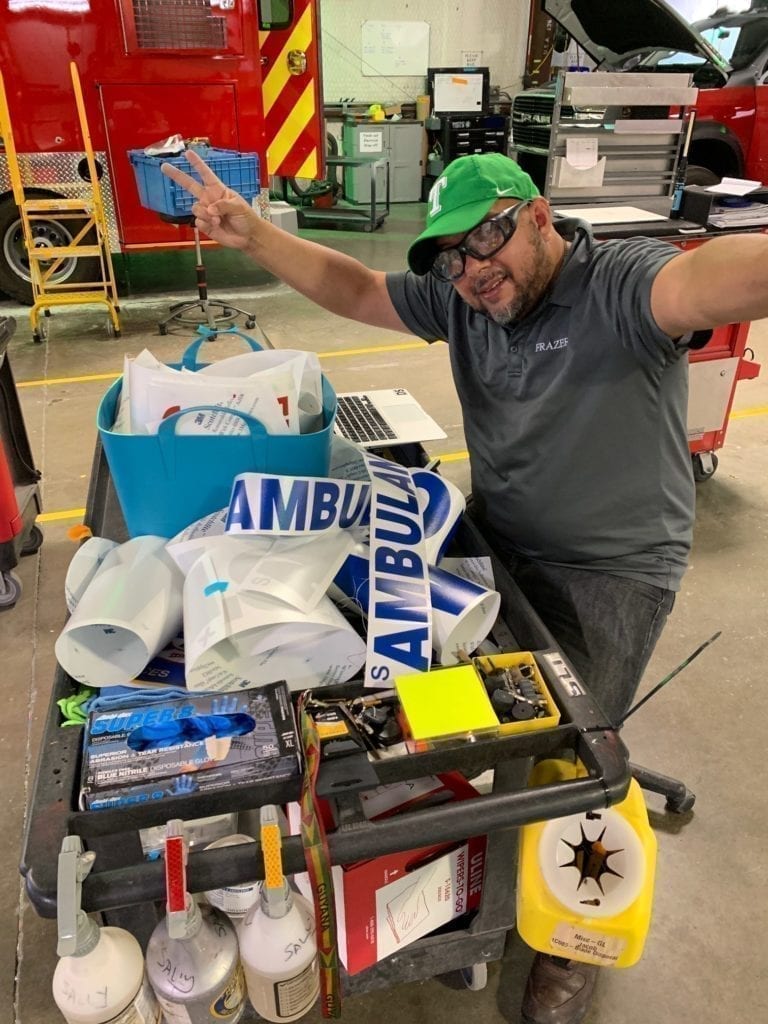 Interested in finding out more about our graphics services? Feel free to give Melissa Boyce a call at 888-372-9371. Or click here for more info.