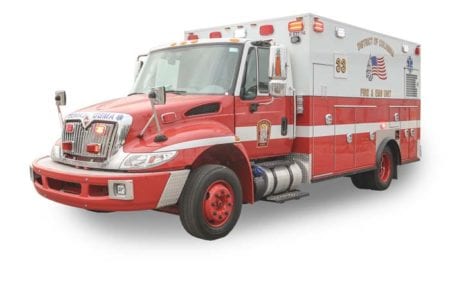 All Frazer vehicles are designed and built with the highest regard to durability, quality and safety. They are specially engineered and designed to be extremely reliable and long-lasting.
In addition, our top-notch Quality Control team is meticulously inspecting your unit every step of the way through the build process to ensure you get only the highest quality.
This type of attention to detail is backed up by our service and support teams who provide you with an extensive warranty program that is designed to help you get back on the road as soon as possible.
Bottom line: We want you in your Frazer unit for a long time… therefore we offer a lifetime warranty on the construction of your Frazer module. We also pass along any manufacturer warranties
The following parts carry manufacturer's warranties, all of which begin from their in-service date with the end user, except as designated below:
Truck Chassis
Original Equipment Manufacturer Warranty
Mobile Electric Power Solutions (MEPS)
1 year
Cummins Onan Generator
2 years or 2,000 hours
Harrison Hydra-Gen hPower Systems
1 year
AAP-Dometic Air Conditioner / Heater
4 years parts & labor
Federal Signal LEDs
5 years limited warranty
Whelen LEDs and Sirens
5 years limited warranty
Whelen M Series
Limited lifetime manufactured on/after Jan 1, 2021
SSCOR Mounted Suction
1 year
Lambda Power Supply
Limited lifetime
Progressive Dynamics Battery Charger
1 year
Module Paint / Striping & Lettering
5 years
LiquidSpring
• Main Structural Components (Frame brackets, control arms, axle clamp components, and secondary volumes.
Control arm bushings and struts seals are excluded.)
60 Months or 100K miles
• Other Components (All power module components, electrical components, wire harnesses, valves,
hydraulic lines, and wear items such as bushings and strut seals.)
36 Months or 50K miles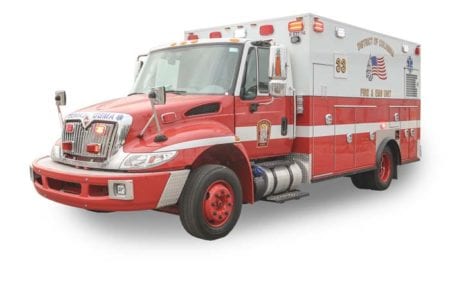 Download the Warranty Document
Are you needing warranty service on your Frazer?
Give us a call or contact one of our Authorized Service Centers