Does Frazer Offer Financing Options?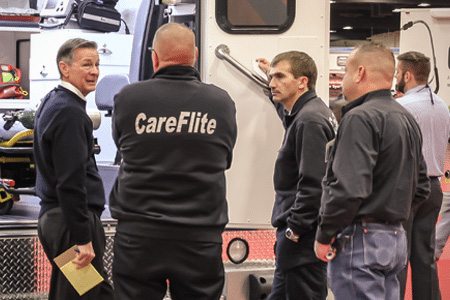 Frazer has established relationships with financing institutions that specialize in municipal fleet leasing and replacement plans.
Frazer makes it easy for customers to finance through these municipal leasing companies. These leasing companies are listed as the lien holder on the unit until the lien has been paid off. Frazer works directly with these companies to provide a delivery date, the amount needing to be funded, copies of the MSO, etc. to the financier to streamline the process for our customer.
Payment is typically handled one of two ways:
The leasing company will do a wire transfer direct to the dealer on the same day as pick up. We call the leasing company and let them know the unit has been inspected and is ready to leave and they initiate the wire.
The leasing company deposits money into our customer's account prior to delivery and the customer writes Frazer a check to bring at time of inspection and delivery.
Here's a few of Frazer customers that have used municipal leasing companies:
San Marcos Hays County EMS
Mexia Fire Department
South Taylor EMS
SangerFire Department
Northwest EMS
St. Tammany ESD
Suwannee Fire Department