NEED PARTS QUICKLY?
Our Factory Direct parts department is here to assist you with all your parts requirements and help to keep your fleet on the road longer and out of the shop!
To order parts for your Frazer EMS vehicles, connect with one of our parts specialists. They can assist you in getting the parts you need quickly. Be sure to download our Parts Catalog below to reference parts you may need.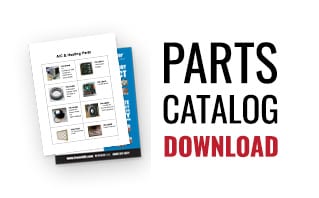 All Frazer units are designed using easy-to-find parts that can be easily replaced in little time. Even our self-contained 120V air conditioning units can be swapped out in less than 45 minutes. In addition, we'll help you diagnose any issues you may have and work to get the parts shipped out to you quick and hassle-free.
Here are some parts requests that we'd be glad to help you with…
Suspension Parts
Interior & Emergency Lighting
Generator Parts
Electrical Components
Air Conditioner Installation
Wreck Repair Parts
Graphics Replacements
Cabinet Doors