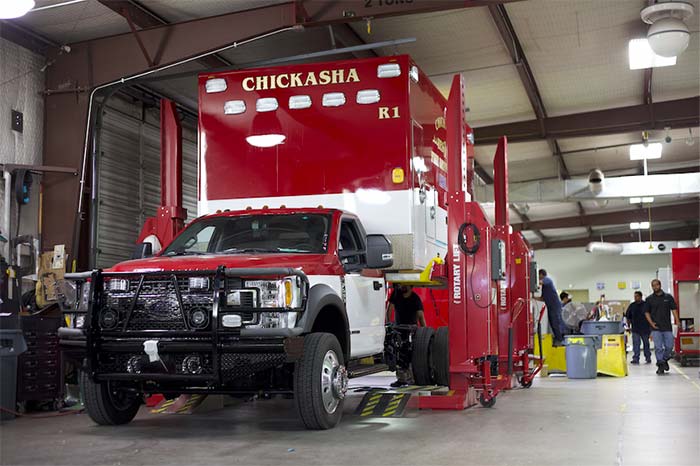 In the EMS industry, you expect a lot out of your emergency vehicles and it's crucial that your fleet be in top shape when an emergency strikes.
In addition, you need to know that you're getting the most out of your investment and that is why every Frazer vehicle is designed to be extremely value conscious.
We offer a more comprehensive and reliable remount service that is designed to ensure your fleet stays on the road longer and continues to serve the community.
What is a Remount?
A remount is where we remove your Frazer module (or "box") from the existing chassis and mount it onto a newer chassis. In addition many of our customers choose to use this opportunity to add upgrades, install new equipment and even splash on a new coat of paint or apply new graphics that give their units a much needed facelift.
Here are some reasons you might consider re-mounting your Frazer unit.
Your chassis was damaged and needs to be replaced.
You want to be mindful of your budget goals.
Your chassis has gone over its allotted mileage for your service.
Your chassis has been placed out of service.
You want to move to a different chassis type or fuel type.
You want to be extremely value conscious and continue to use your existing module.
Our customers have trusted us with their remounts for decades, in fact 80% of our customers remount up to 4 times! This is just another way that Frazer continues to provide an o verall lower cost of ownership!
Call for more info on remounting your Frazer!