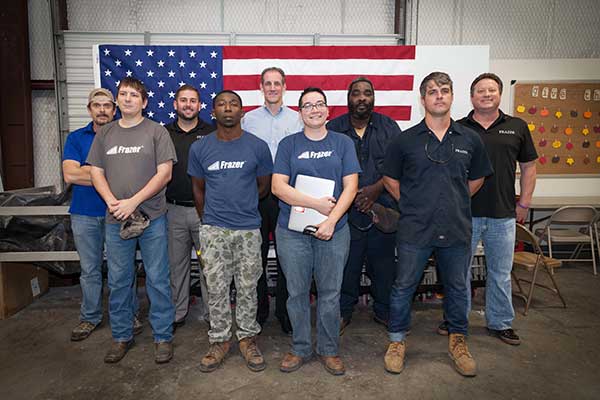 Frazer, Ltd. is the nation's leading provider of generator-powered emergency vehicles. We build aluminum bodies, finish the interior, install electrical circuits, then mount them onto trucks. The vehicles are then sold to Fire and EMS market around the country. Our process is similar in some ways to building RVs.
We pride ourselves in our unwavering commitment to customer service and building the best product, at the most competitive price, with the best service, in the safest way possible.
Production runs Monday – Thursday
Non-Production Hours: Varies by department
We offer health, dental, vision, short-term disability, and supplemental insurance.
Additional Requirements
Must be at least 18 years of age.
Must pass a post-offer drug screen.
Must be available to work a full-time schedule, Monday – Friday.
Must provide own tools. (For Production positions only)
Must submit to a Background Check.
Frazer, Ltd. is an equal opportunity employer and is a drug-free workplace.
---
Search open positions and apply below or you can apply in person:
7227 Rampart Street, Houston, TX 77081, Monday 8 a.m. – 12 p.m. and Friday 10 a.m. – 2 p.m.
Available Positions