Learn more about the Frazer Mobile Stroke Unit with UCLA Health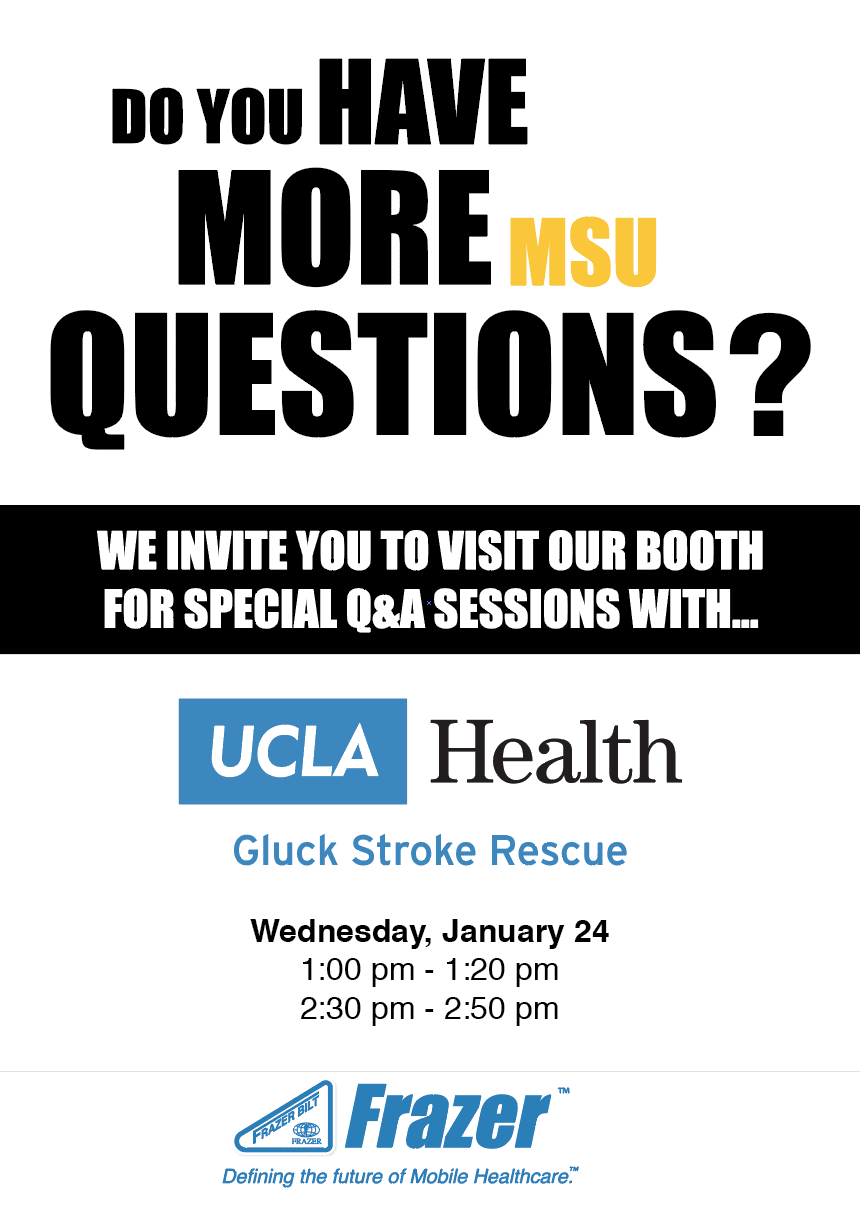 Are you new to mobile stroke care? Or perhaps curious how it works from the experts that operate the mobile stroke units themselves?
We have a treat for you this week at the 2018 International Stroke Conference. In booth #121, Frazer will be hosting two Q&A sessions with members of the UCLA Health Gluck Stroke Rescue Team.
Please tune into our live streams of the sessions on both the Frazer facebook and instagram pages. If you have any questions for the mobile stroke team, please feel free to post them to our Facebook page between now and the sessions at the following times :
Wednesday, January 24
1:00 pm – 1:20 pm
2:30 pm – 2:50 pm
We will also monitor for question submissions as they happen live during the sessions – we welcome your participation!
Hope to see you live on Wednesday!