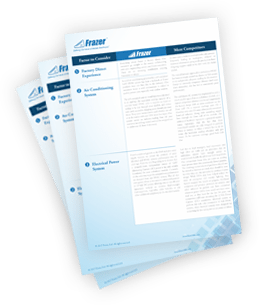 If you are interested in a custom built, emergency service vehicle or custom EMS modules, please download our Buyer's Guide below: Download the Buyer's Guide
Frazer has the ability to custom build any type of EMS vehicle and emergency service vehicle module to exact specifications supplied. Our very experienced team of designers, can help you reach your design vision. Let us know if you have any questions OR if you would like to set up a time to chat about your needs.
We specialize in
Emergency Medical Services (EMS) vehicles suitable for licensing and use as

Mobile Clinics,

Mobile Stroke Units

and

Ambulances.