<! ========= Cool Timeline Free 2.4.5 =========>
Frazer History
The Foundation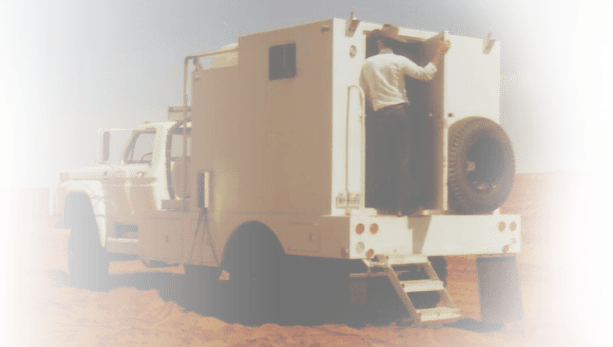 The development of a regulated, switching power supply allows utilization of separate on-board generators to run AC-powered equipment. This technological breakthrough lays the foundation for major performance upgrades in data collection. Now trucks can be stocked with computer equipment, air conditioners, and pressurization units.
On the Move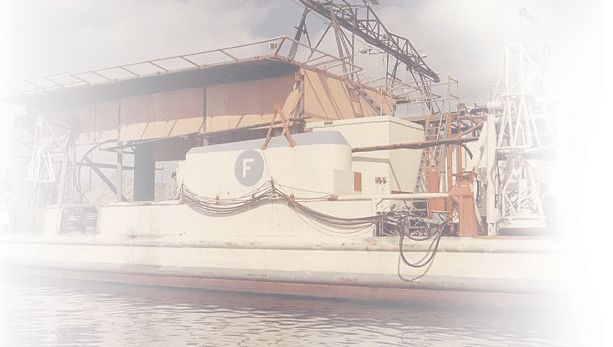 Earlier in the 60s, the seismic industry adds marine exploration and Frazer, Inc. branches out. Outgrowing the capacity of the now 5,000 sq. ft. Alief building, Mr. Frazer purchases land in a developing industrial enclave in Southwest Houston. He finances construction of the original 7219 Rampart facility by selling a portion of the remaining land.
Frazer Opens For Business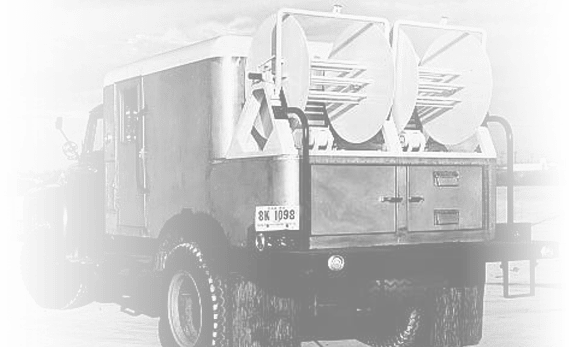 On May 5, 1956 Charles Frazer, seeing opportunity in the booming postwar economy, decides to strike out on his own. After a few years moonlighting in his garage and in partnership with a neighbor, he opens a 2,500 sq. ft. facility in the Old Alief section of Southwest Houston. Frazer, Inc. is now in business.