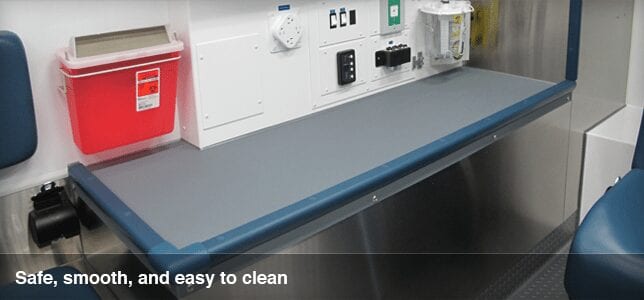 We've added a new standard feature to our generator-powered EMS module. Say hello to Frazer's padded corner trim.
We're adding the trim to some of our interior surfaces: countertops, on the edge of the front inside/outside compartment, bottom of the front wall and action wall cabinets – basically, anywhere with a 90o angle.
This trim is detachable, which makes it easy to clean. It's also coated with an antimicrobial treatment to prevent mold, fungus, bacteria, and odors.
What's not to love?