The changes in stretcher technology over the years show a radical move toward safety for both patients and medics. We field questions about these products on a daily basis so here are some points to consider when choosing the right product for your department.
Power Is The Key
While undercarriage and frame design have made huge leaps over the years, and construction materials have gotten stronger but lighter, the introduction of powered cot lift mechanisms has arguably been the biggest game changer.
With back injuries accounting for a substantial percentage of job related injuries for Fire and EMS personnel (numbers range from 20% up to 70% depending on the data source), these new stretcher systems aim to help reduce those measurably.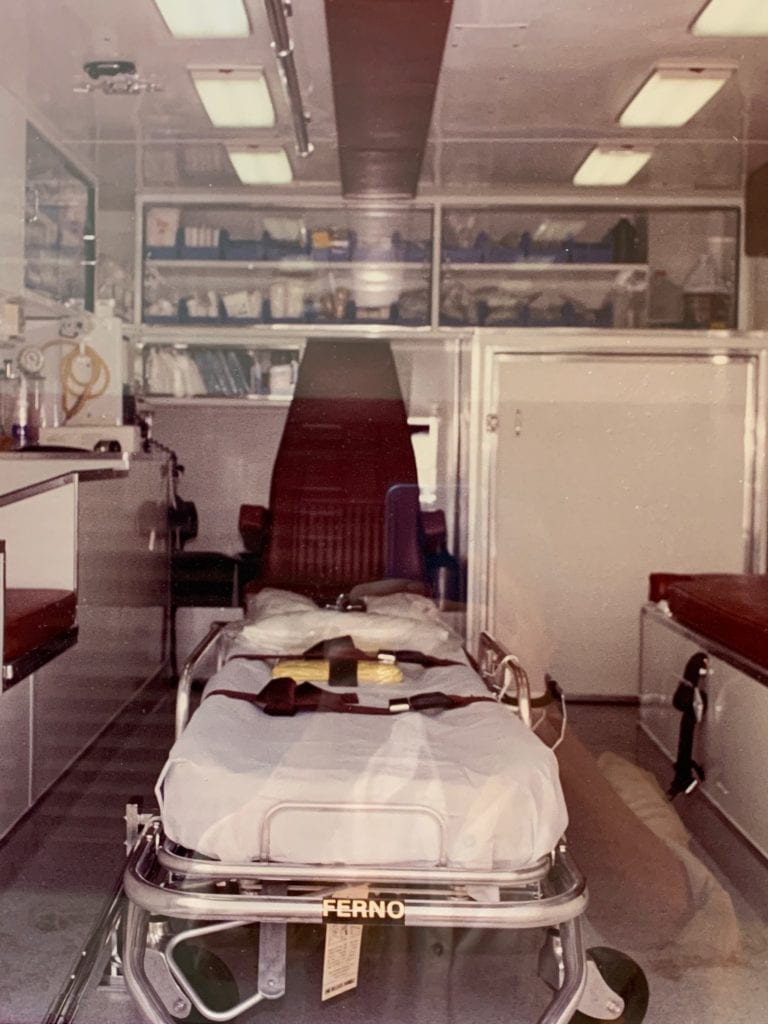 Power Cot Features
Styker and Ferno each offer a powered cot capable of carrying 700 lbs. According to each company's marketing literature, here are some specs worth considering:
| | | |
| --- | --- | --- |
| | Stryker | Ferno |
| Length | 81 in. | 80 in. |
| Width | 23 in. | 24 in. |
| Load Height | 36 in. max | 36 in. max |
| Cot Weight | 125 lb | 143 lb |
| Carrying Capacity | 700 lb | 700 lb |
| Unassisted Lift Capacity | 500 lb | 700 lb |
| Warranty | 2 years | 2 years |
As with most products, people will have their particular preferences, and cots are not different. Frazer can accommodate systems from either manufacturer and is happy to work with the stretcher of your choice.
You can learn more about the available stretcher options and features for Ferno and Stryker by clicking on the provided links.
Retention and Loading Options
Stryker and Ferno both have manual cot retention systems that meet the current SAE J3027 requirements present in the major standards documents, KKK-A-1822, NFPA 1917, and CAAS 2.0. All are designed to minimize cot drift inside the module and during transport and represent significant upgrades from the older antler and bar designs.
Ferno
Ferno offers three different models, all of which are SAE J3027 compliant. According to the Ferno literature, the Stat Trac works with their PowerFlexx+ST Cot and their 35XST ProFlexx Cot. The iNLINE retention system is built for use with the Ferno iNX cot and features charging capabilities as well as the ability to interchange with both Ferno and Stryker PowerLoad floor plates. Finally, the Ferno PRO F1 universal cot fastener is designed for cross compatibility and can be used with a variety of both Ferno and Stryker cots. Click on any of the links for more details from the manufacturer.
Stryker
Stryker currently offers two SAE J3027 compliant stretcher fastener systems. Their first, the Performance- LOAD, is a manual system designed for use with the Power Pro-XT, Performance Pro-XT, and Power Pro-IT cots. The Performance Load also provides an upgrade path to the Power-LOAD. Power-LOAD works with Stryker's Power-Pro XT cot and actually lifts the cot into the patient compartment for the medic. Click on any of the links for details from the manufacturer. You can also click here to see info on the Technimount Safety Arm System for use with Stryker products.
What About My Legacy Equipment?
Both manufacturers still show their "Antler and Bar" systems on their respective websites (click here for Stryker; click here for Ferno) but those systems do not appear to be compliant with current ambulance standards which reference SAE J3207. Contact your rep to be sure of current availability for your existing fleet. Any new vehicles built to the governing standards will come equipped with one of the aforementioned new fastener systems.
Bottom Line
Ferno and Stryker have both served the EMS industry for a number of years and each has offerings that will appeal to your service based on numerous different factors. These upgraded systems and safety features do come with a considerable cost increase, so if you haven't looked at them in a bit, be prepared for that.
Contact your local rep for in depth information or you can call someone on our Sales Team at 888-372-9371 for help in making your decision.