Built for rugged, extreme heat environments – this throwback shows the first Frazer units for overseas use!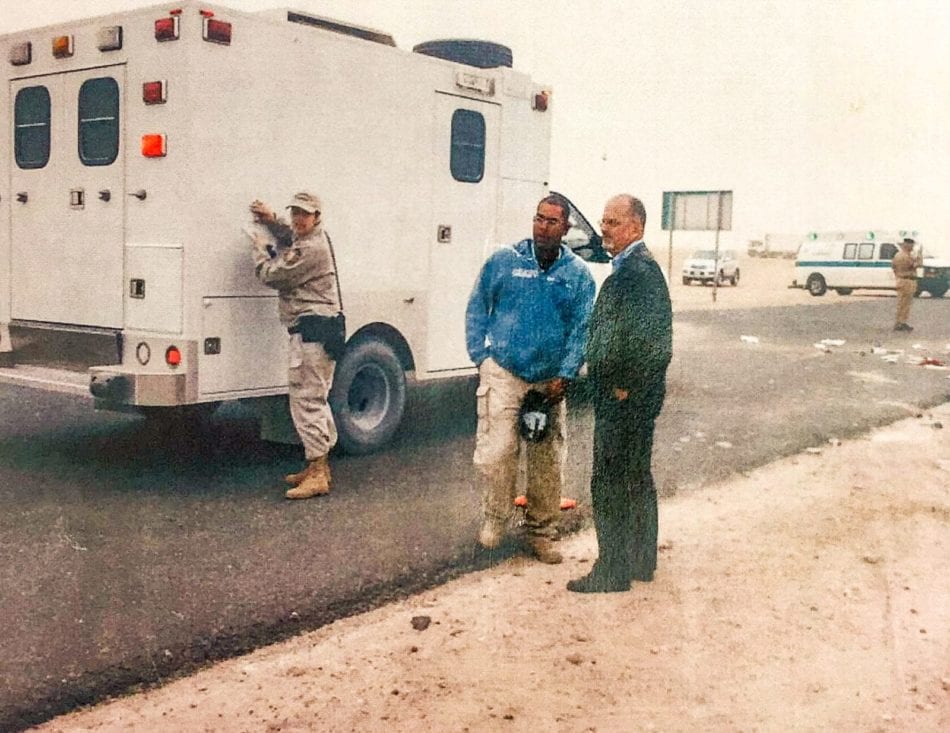 In 2004 Frazer built resilient, heavy-duty units for KBR. These bad boys are fully capable of operating in extreme heat temperatures and are loaded with 220V 50 Hz electrical outlets.
The KBR modules also have the distinction of being the first emergency Frazer units built for overseas use. The image above, shows one of these units at a scene in the heated climate of Iraq!
Visit the Frazer History page on our website to see more of our work and how our custom emergency vehicles have changed over the years!