Throughout this past year, we have learned a lot about vehicle sanitization and we have found that there is no one thing that makes your vehicle invincible. We have found that the most effective solution is to use multiple systems of disinfection to ensure the safety of your first responders and of course your patients.
What is it?
NBPI Technology. This stands for Needlepoint Bipolar Ionization.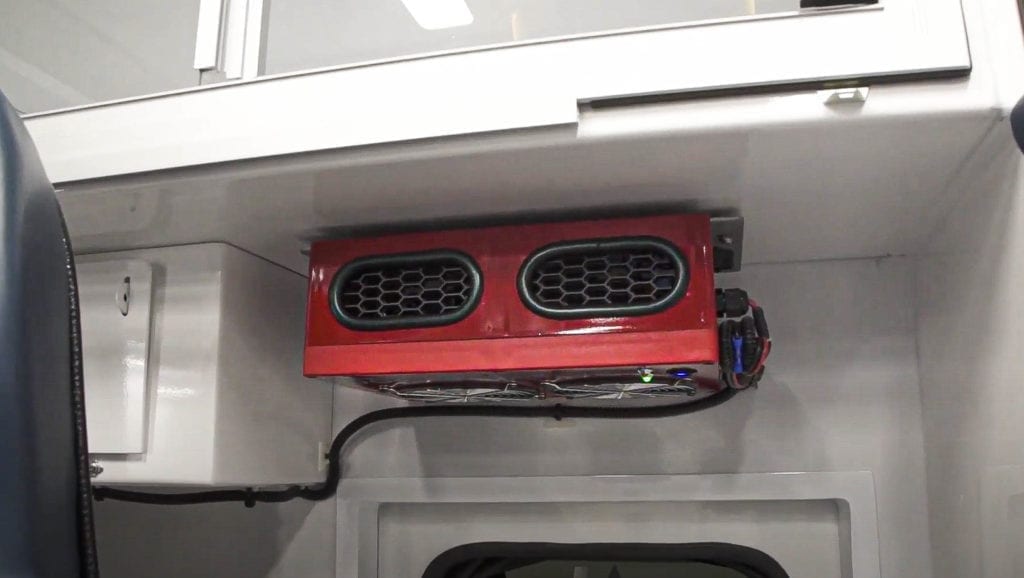 How it Works?
This technology works to safely clean the air of your emergency vehicle by releasing positive and negative ions. These ions go into the air of your Frazer unit and attach to particle, pathogens and gas molecules. After they attach, the ions suck them of their life-sustaining hydrogen ultimately killing the pathogen.
Learn More
Want to learn more? Watch as our Vice President of Sales & Marketing, Adam Fischer explains the new NBPI technology on our YouTube Chanel! Or Check out Sentinel's Webpage here.
Key Features
This unit can function at all times even with patients and emergency personnel inside the unit. Also, the longer it is on, the more effective it is.
This technology is currently being used in The White House, Harvard University as well as Google, just to name a few.
Entirely self contained. It is the size of a small shoe box which makes for an easy install.
It was built by engineers with a fire background so they know the conditions ambulances and fire trucks endure.
Made of heavy duty and rugged components.
There are absolutely no replaceable parts. You do not need to replace filters or bulbs with this unit making it incredibly user friendly.
After 30 minutes of use, 99.8% of SARS-CoV-2 molecules were neutralized.
Studies have shown ions can make N95 mask up to 30% more effective.
Or give us a call at 888-372-9371 and ask for a sales member.