Highlighting a Type I 12 ft. Emergency Vehicle that we've just finished building for the Houston Fire Department!
CUSTOM EMS VEHICLES
Our rugged all-aluminum construction provides an exceptionally safe and strong environment for your medics.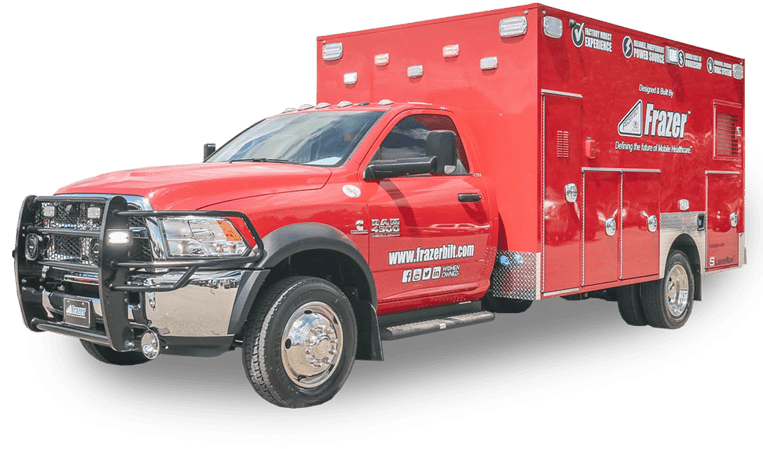 MOBILE STROKE UNIT
Equipped with an onboard CT scanner and telemedicine capabilities, the Frazer Mobile Stroke Unit is designed to bring the latest in stroke care to your doorstep.
TECHNIMOUNT
The Technimount system gives you unparalleled flexibility to swap medical equipment between your vehicles, stretchers, and hospital facilities, making it a great fit for any service.
REMOUNTING SERVICES
Customers have trusted us with their remounts for decades, in fact 80% of our customers remount up to 4 times! This is another way that Frazer provides a lower overall cost of ownership!