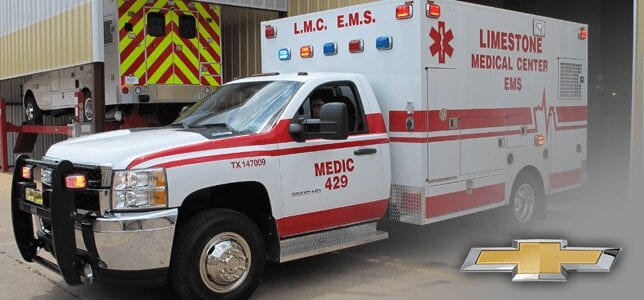 Here at Frazer, service is key. We are always working hard to ensure that your ordering experience goes as smoothly as possible. We also understand that having the right chassis options available to our customers is instrumental to the ordering process.
We recently received word that the Chevy C3500 chassis ordering for 2014 models (Yes, you read that right, we said 2014 models) will be coming to a close sometime between now and July 31st, and we wanted to spread the news to our customers.
If you are planning on taking delivery of a Frazer Generator-Powered EMS Vehicle and are looking to mount it on a Chevy C3500 chassis between now and August 2014, please let us know as quickly as possible. Doing this will help us get your chassis ordered and ready to go in time for your delivery.
If you plan on taking delivery after August 2014, then no worries — ordering of the 2015 models will begin in time for those vehicles.
Making sure that there is no interruption in the outstanding service you have grown to love from Frazer is our priority. If you have any questions please call us toll free (888) 372-9371 or send us an email. We look forward to hearing from you.