If you felt that 48 hours of "chill" in the air here in Houston, that can only mean one thing, the Texas EMS Conference is right around the corner! This year's conference is back in Fort Worth and runs Nov. 24-27. And as usual, Frazer will be there with bells on! And an excellent new demo unit!
Super Secret Demo on the Way!
In addition to the general festivities, excellent CE offerings, annual awards, and more, Frazer will be unveiling a brand new demo vehicle sure to get your attention.
VP of Sales and Marketing, Adam Fischer, put this unit together and loaded it up with tons of features our customers have been asking for. Here's just a sampling of the many cool options you'll find if you stop by:
This 14' Frazer EMS Module pretty much has it all. Of course you get all the other standard features we build into every new unit like:
All aluminum cabinetry
Ice cold air conditioning
Fail-safe power redundancy
Massive interior space configuration
Loncoin flooring
All LED emergency lighting
All LED interior dome lighting
Configurable aluminum control console
Stainless steel interior cladding
And much more!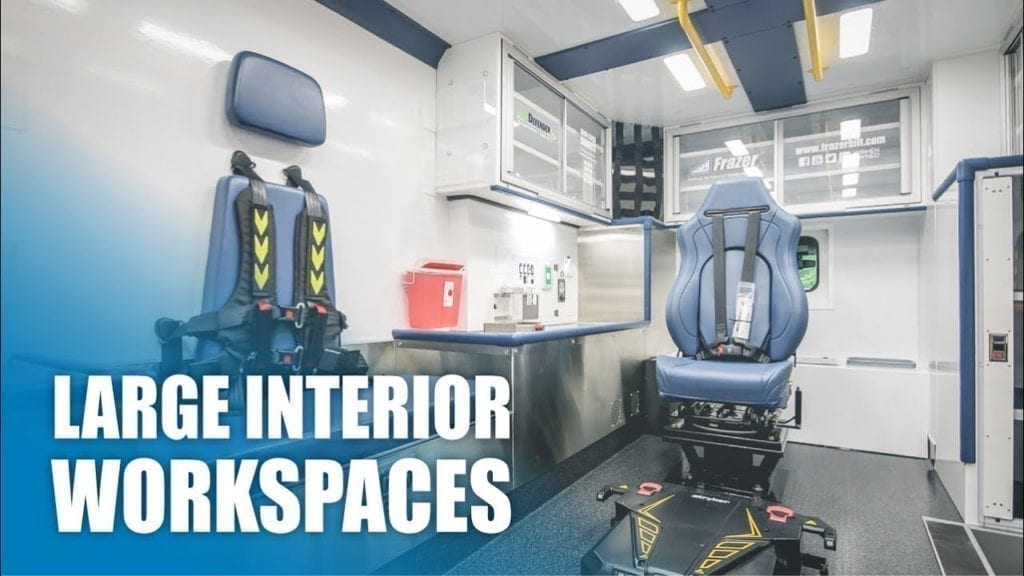 And if you have some other options you might want to add to it, you know assuming it's pretty much almost the perfect truck for your service, we have the capability to add stuff on.
Come Visit Our Booth!
But what about all that super secret stuff? Well, we're going to debut a first of its kind for Frazer that has the potential to change the game in terms of how you operate your vehicle. And while it definitely represents something of a prototype for us, we believe this is going to be a great first step into a realm we've been researching for a number of years.
If you're a current customer, you know Frazer isn't going to release a feature if we don't believe it has the potential to improve your experience or move the needle in terms of performance. We take your feedback seriously and would absolutely be unable to grow without it. And we definitely do our homework before considering working with a particular product or approach to what we believe is the best product in the industry.
So we're super excited to roll out this demo and can't wait to get your input. And if you're more interested in our tried and true configurations, we'll have an assortment of recently completed vehicles on display.
We're busy making all the final arrangements for the show and will keep you posted as we get closer to go time with details on where to find us in the exhibit hall and any events we'll be hosting.
If you need further information about the conference, please click here. If you're new to Frazer and would like to get up to speed on our offerings or won't be attending the show, you can click here for more info. Or please feel free to call one of our Sales Team at 888-372-9371 to discuss Frazer Generator Powered EMS Vehicles.