Join Us on the Show Floor for Discussion & Virtual Reality Tours of Several Mobile Stroke Units
A Frazer Team is in Honolulu, Hawaii. They aren't there to soak up the sun on vacation, but for the 2019 International Stroke Conference (ISC). The International Stroke Conference is the world's premier meeting dedicated to the science and treatment of stroke and cerebrovascular disease.
The Conference is being held at the Hawaii Convention Center and runs from February 6-8, 2019. Frazer has a booth and team on hand to showcase our Mobile Stroke Unit (MSU).
In our booth, we have virtual reality (VR) headsets that allow you to experience a 360-degree view of the Frazer Mobile Stroke Unit. Simply slip it on to see and learn about key features of Frazer's Mobile Stroke Unit.
A Unique First Call for the UR Medicine Mobile Stroke Unit
One Year Later with the UCLA Mobile Stroke Unit
More Than a Dozen Frazer Mobile Stroke Units are in Service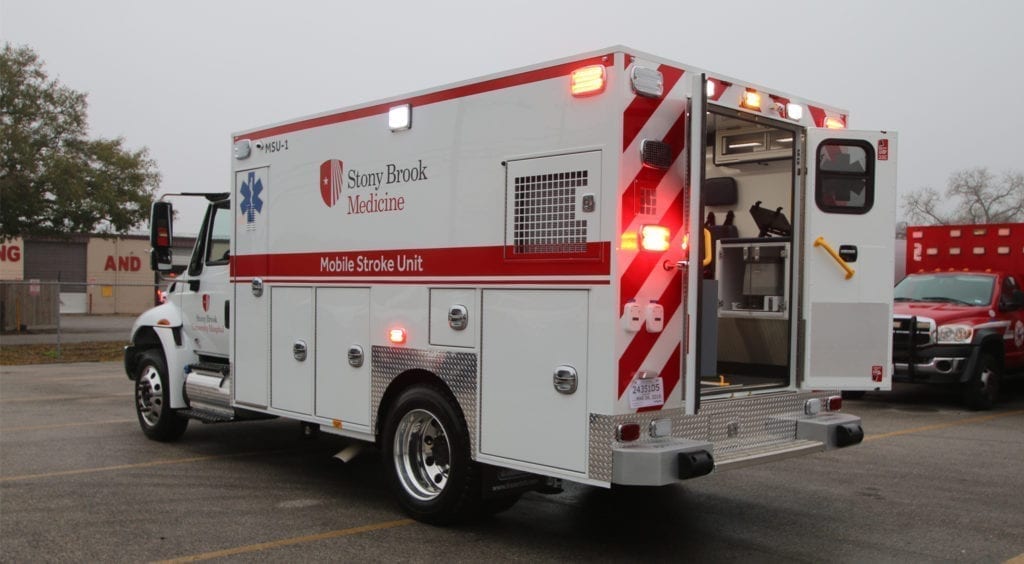 Frazer's 12th Mobile Stroke Unit, built for Stony Brook University Hospital, was delivered in January 2019. Right now, production is underway on a second MSU for the hospital. Frazer's 14th Mobile Stroke Unit is also in production.
If you aren't attending the International Stroke Conference but are interested in learning more about how a Mobile Stroke Unit Program works. We'd love to hear from you!
Looking for More Information?
Visit our Mobile Stroke Unit Page
Take a Tour of UR Medicine's Mobile Stroke Unit
Frazer has been building custom EMS vehicles suitable for licensing and use as Mobile Stroke Units, Mobile Clinics, and Ambulances since 1985.