One of the most critical issues to deal with in EMS during the summertime, is the HEAT. As temperatures begin to rise, keeping your ambulance cooled in hotter climates like Texas becomes even more of a challenge.
With traditional ambulances, cooling can be difficult as most air conditioners rely on power provided by the chassis. This means that your chassis needs to be running, and usually set to high-idle in order to run your air conditioner for longer periods of time. This can cause unnecessary stress on the chassis engine and dramatically lower your air conditioner efficiency.
The Solution – A Self Contained Air Conditioner
A patient compartment that is powered by an independent 120V power source does not rely on the chassis power system and allows for a more powerful, more efficient cooling experience. Here are some of the benefits of having a self contained air conditioner.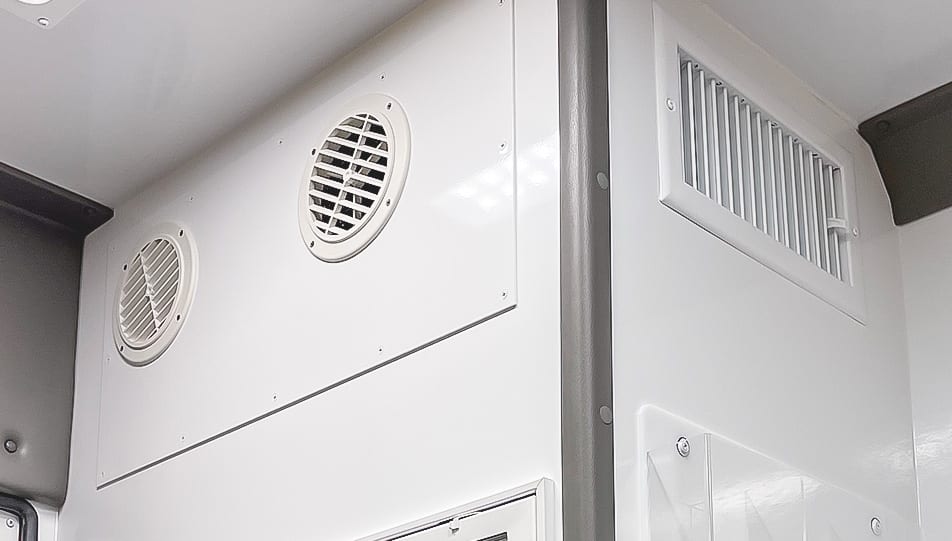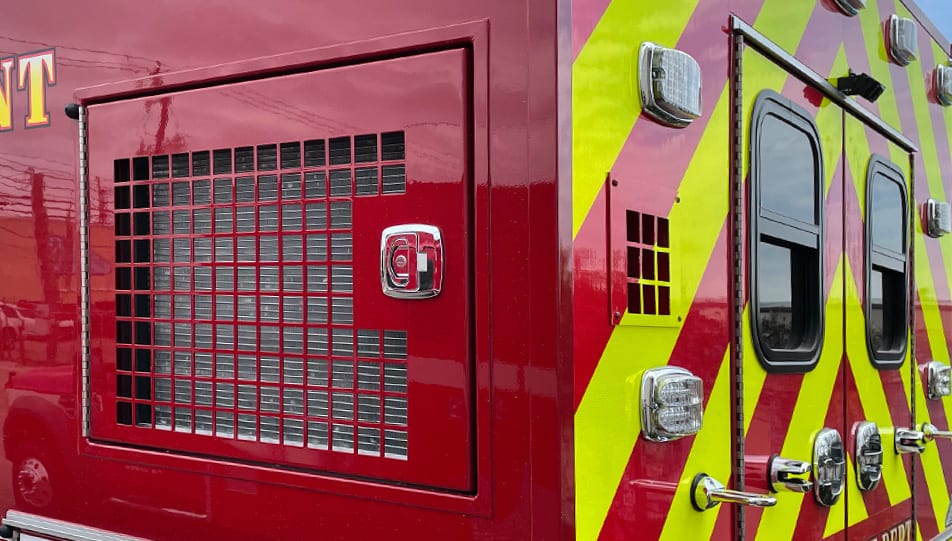 Maximized Cooling
Every Frazer vehicle comes standard with a self-contained 120V Dometic HVAC system. This 1 ¼ ton air conditioner is mounted in the rear of the patient compartment and delivers more efficient cooling. It features a massive 518CFM fan to blow a ton of air and the forward-facing supply vents ensure your crew and patients are getting maximum cooling at all times.

More Money Saved
When you maximize your cooling efficiency, your air conditioner doesn't need to work overtime. This leads to more cost savings due to improved fuel consumption and decreased troubleshooting or repairs.

Less Wear & Tear
Another major benefit of an independently powered A/C is that it won't put additional stress on your chassis. This can extend the life of your chassis and keep your units on the road longer.

Cleaner Air
Multiple ventilation options, a particulate filter, and ultraviolet light bulbs all work together to clean and decontaminate the breathable air inside your Frazer unit.
Faster Cooling Times
It's important to have vehicles that will cool as quickly as possible, especially when dealing with patients suffering from heat related illness.
While loading patients, hot air enters the unit very quickly. The time it takes for the air conditioner to cool back down after the doors have been closed is often referred to as "Recovery Time". Frazer units have been recorded with recovery times as low as 5 minutes. That's pretty fast!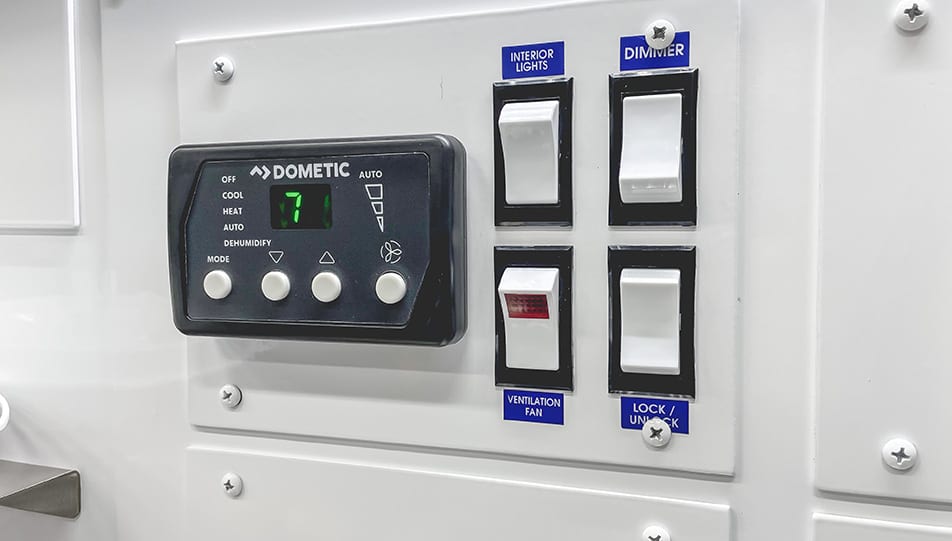 Idling on Scene – What if You Didn't Have To?
Another thing to think about during the hot summer months is idling on scene. A high-idling chassis can quickly add to the rising temperature on scene. In addition, chassis can often overheat in the summer and cause additional issues.
With an independent power source you can easily run your air conditioner without the need of your chassis. This leads to an even higher efficiency of cooling and cuts down on emissions.
Maintenance
One of the most effective ways you can keep your A/C cooling in the summer time is maintenance. Staying up-to-date on your preventative maintenance can improve your A/Cs efficiency and increase its overall lifespan.
The most important maintenance task that ensures the efficiency of your air conditioner is to routinely replace your air filters. We've developed several easy-to-follow maintenance programs and a helpful "How To" video series that will help you get the most out of your Frazers air conditioner.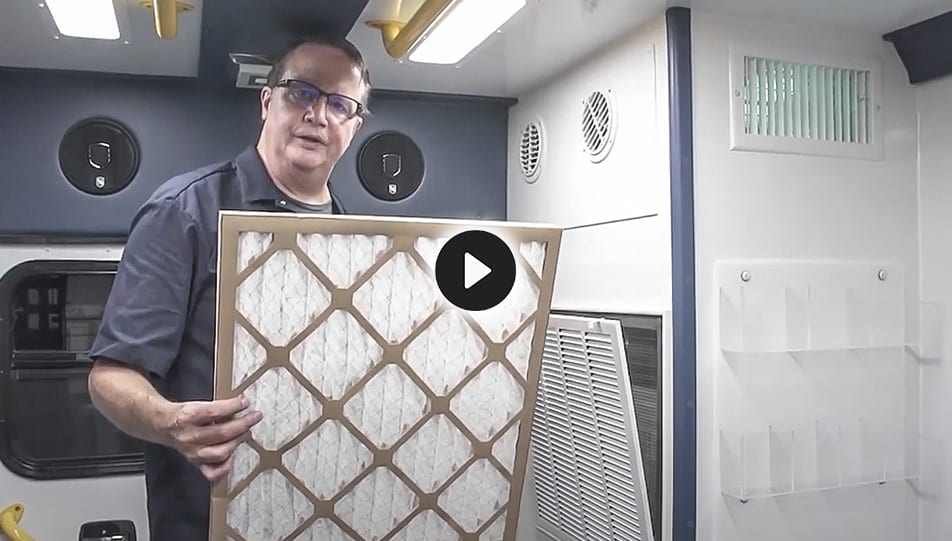 Quick & Easy Repairs
We know components can fail over time. Given that fact, we've designed your vehicle to be easy to troubleshoot, and repair. Our modular design allows for quick repairs to your A/C unit, the entire unit can even be replaced in under 45 minutes.
Service & Warranty
Your AAP-Dometic air conditioner/heater comes with a 4 year parts & labor warranty and our service team can help you with any warranty issues you may have. If you are in a situation where your A/C is having issues and you need repairs, schedule an appointment today with our service team!
More About Your Frazer Air Conditioner
Care & Maintenance of Your Frazer A/C
Air Conditioning in Your Ambulance – A Discussion
Warranty Info